Cielo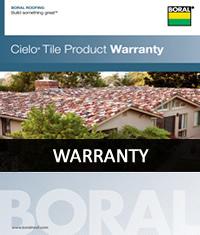 Embracing the traditional style and techniques used to make clay roofing tiles for millenniums, Cielo Tile gives you the true aesthetics of a hand-made, imported tile.
Features
Imported, hand textured tile
Long-term beauty and durability of clay tile
Energy Star and Cool Roof rated
Will not fade over time
Class A Fire rated
Colors
Anejo Gold


Go Back
Complete this form to request a quote | A representative from Henris Roofing Company will respond within 24 hours.
Thank you for contacting Henris Roofing Company, a representative will contact you shortly.